Electronic Business cards make it simpler to view, share contact information and become more professional. These next steps will show you how to create electronic business cards and send electronic business cards to other people.
i. Create a Business Card
1. Go to your [Contacts] -> [Home] tab -> [New] group then click [New Contact].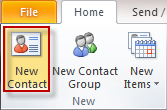 2. In the Contact form, click the business card to open the [Edit Business Card] box.
3. Under [Card Design], click the [Layout] list arrow and click a layout from the list.
4. If you would like a background color for the card, click [Background], and then click a color.
5. If you would like to add an image, such as a picture or company logo, use the image options to add, size, and position the image.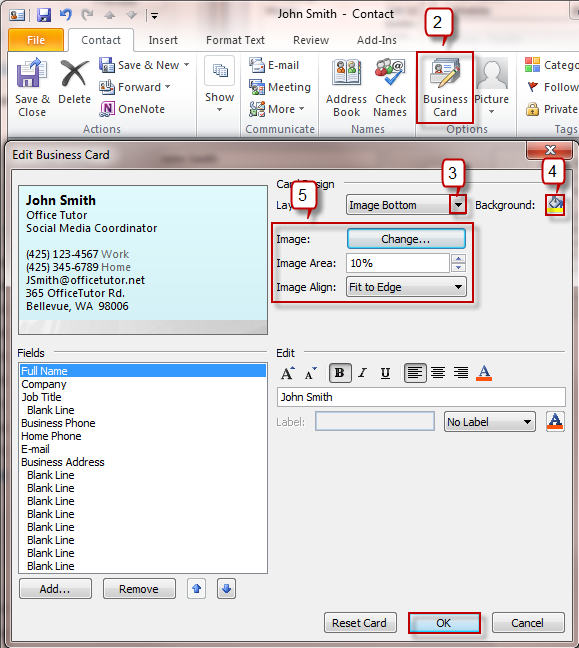 ii. Save a contact or Electronic business card
To save an electronic business card that you receive
1. Right click the card, then click [Add to Outlook Contacts].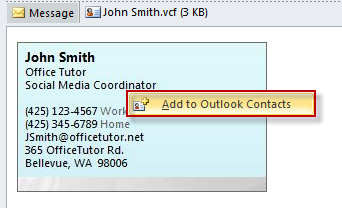 2. On the Contact tab, in the [Actions] group, click [Save & Close].
To save a received .vcf file
Double click the .vcf file attachment to open the card in contact form. On the [Contacts] tab -> [Actions] group -> click [Save & Close].