A site for teams to quickly create, organize, and share information. It provides a document library and a list for managing documents.
i. Create a New Site
1. From SharePoint site, go to Site Actions and click on [New Site].
2.On the Create page, under [Featured Items] tab and insert Title and click [Create].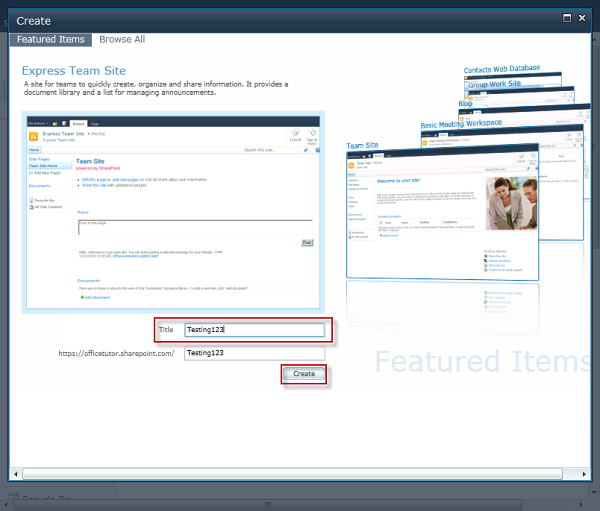 ii. Create a site from variety of templates
1. From the Create page, click on [Browse All].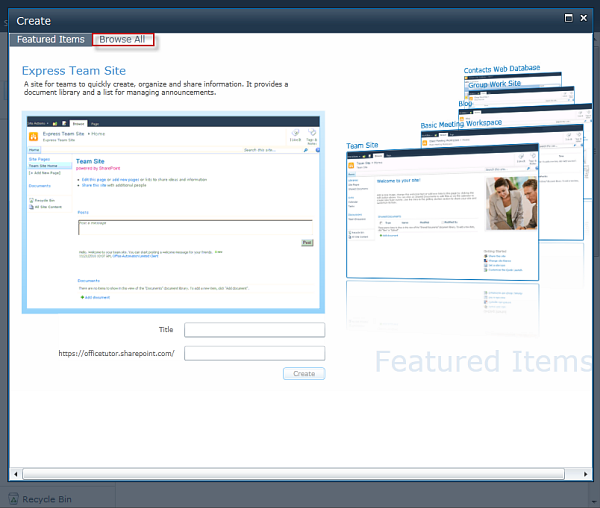 2. Narrow the forms by clicking on [Site].
3. Click on the type of site you would like to use and insert title and URL name.
4. Click on [More Options] to change Title and Description, Permissions, Navigation, and Navigation Inheritance. Click [Create] when finished.