Customizing a custom list for use with a Three-state Workflow
1. From the custom list, go to the ribbon menu -> [List] tab -> click [List Settings].

2. Under Columns, click [Create Column].

3. A new window will appear with a section to fill out for [Name and Type]. Under the [Type of information in this column is], select [Choice (menu to choose from)].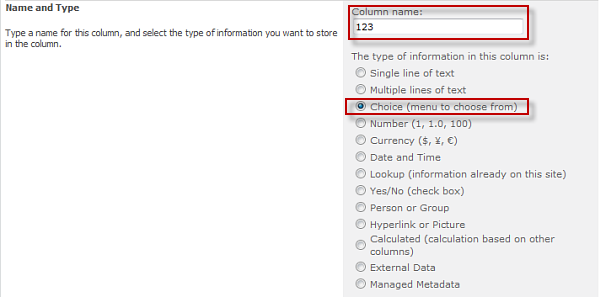 4. You have an optional description box to fill in for the column. Under [Require that his column contains information] click [Yes]. In the list box under [Type each choice on a separate line] type three or more choice values that you want for this column. Under [Displace choices using], select either [Drop-Down Menu] or [Radio Buttons]. Under [Allow 'Fill-in' choices], click [No]. When everything is finished, click [OK].