Lync Online Meetings saves companies both time and expenses for travelling. Learn how to invite people within and outside your organizations, check for availability of meeting attendee, and conduct a meeting as a presenter.
i. Invite others to an online meeting
1. On Lync window, go to a contact, right click on the contact and select [Schedule a meeting]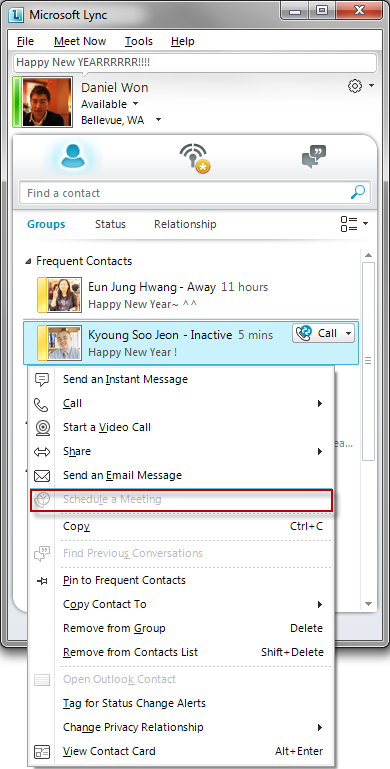 2. When Outlook is started, go to [Meeting] tab -> [Online Meeting] group and [Join Online Meeting]. A link to the meeting is in the content of the E-mail as well.
3. Insert the subject and a date and click [Send].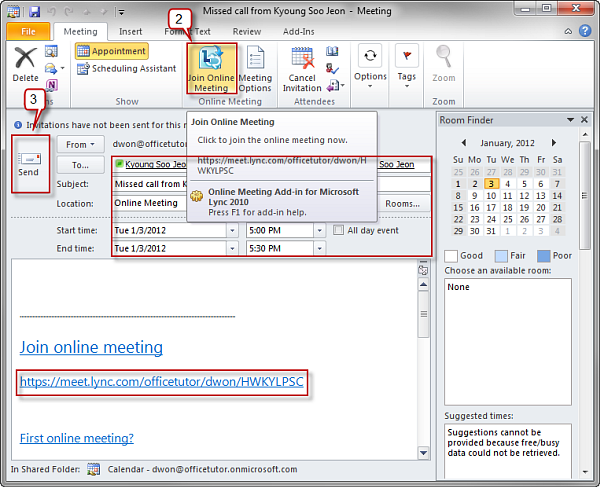 ii. Invite people outside your organization
1. To invite people outside your Lync contacts, you must use Outlook. Go to Outlook Calendar -> [Home] tab -> [Online Meeting] group -> click on [New Online Meeting]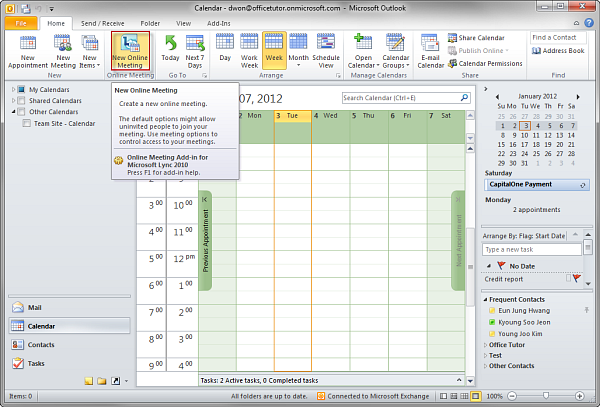 2. When the [Meeting] window appears, select the contact and click [Send] when finished.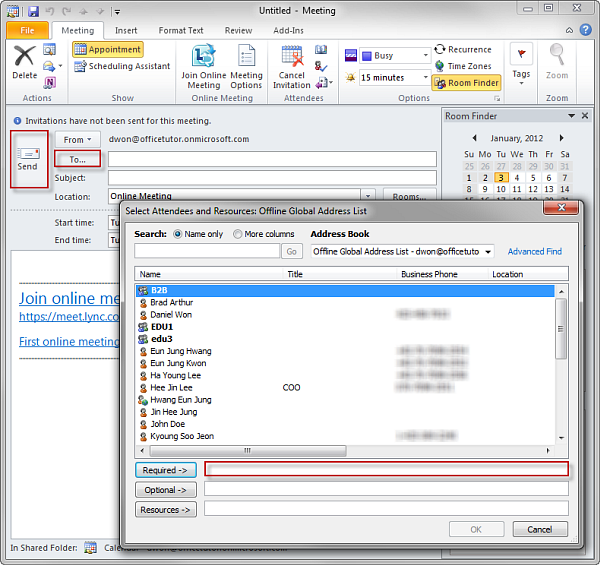 TIP*** If the meeting exceeds over 250 people, you should use Microsoft Live Meeting.
iii. Avoid conflicting schedules for a meeting
1. Go to Outlook [Meeting] window, [Meeting] tab -> [Options group] -> Click on [Room Finder]. Right pane of the window will appear to assist you with availabilities on rooms and available time for the attendees.
2. Insert meeting attendees, and the starting and finishing time.
3. You can check for conflicting schedules on the [Room finder] pane at the right bottom of the window. You can also check for the conflicting schedule by clicking on the [Scheduling Assistant].