User profiles are more than just a collection of properties. Profiles also identify relationships among users and across your organization. These relationships can encourage more efficient collaboration with colleagues across teams. You can even use profile subtypes to create a different set of properties for a different set of users.
i. Managing User Profile
1. Sign in to the SharePoint Online Administration Center -> Click [User Profiles] -> Under [People], click [Manage User Profiles].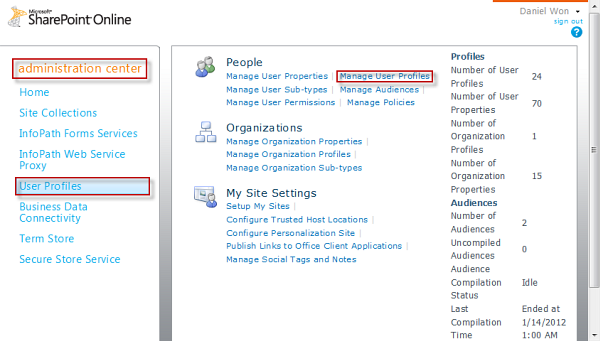 2. Enter the user's name in the [Find Profiles] box and then click [Find].
3. Select the appropriate profile, and then you can manage the profile for the person.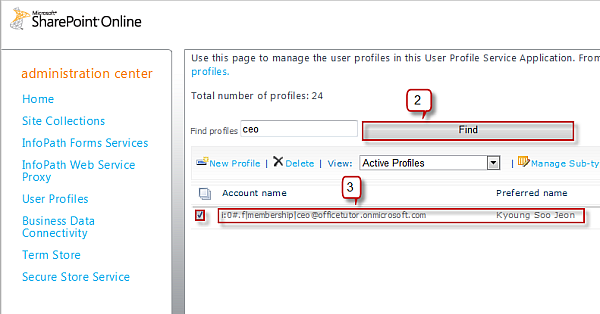 ii. Adding User Properties
1. From SharePoint Online, go to [User Profile] -> under [Users] select [User Properties].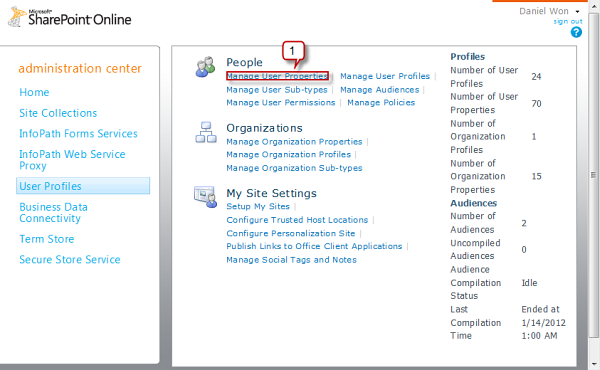 2. Click on [New Property] and use this page to add property for User Profiles.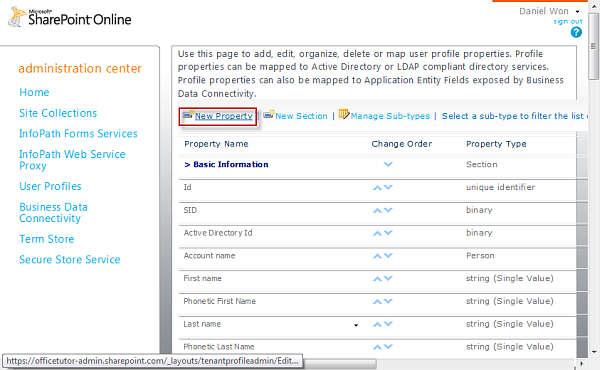 3. Type in the name in the [Property Settings]. The name will be used programmatically for the property by the user profile service, while the display name is the label used when the property is shown. After the property is created the only property setting you can change is the display name.
4. This checkbox is for the sub-type of user profiles with which you want to associate this profile property.
5. Specify a description for this property that will provide instructions or information to users. This description appears on the Edit Details page.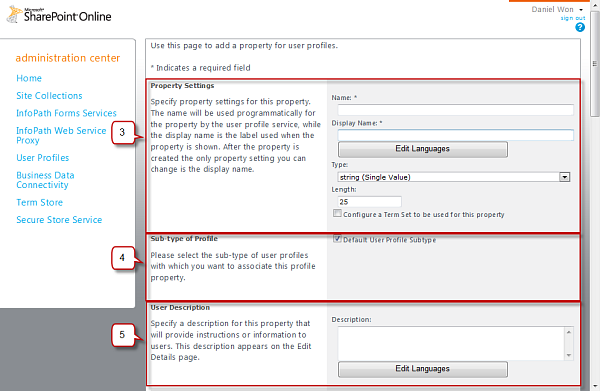 6. You can specify the settings you want applied to this property.