You can preview received attachments without opening them or leaving Outlook. Attachments can be previewed in the Reading Pane or in an open message.
Preview an attachment in an open message  
In the open message, click an attachment. The preview appears in the body of the message. To return to the message, click the Message below the Subject line.
Preview an attachment in the Reading Pane
1.In the message list, select a message that includes an attachment.
2.In the Reading Pane, click the attachment. To return to the message body, click Message.
Turn attachment previewers on or off
If you don't want to use some or any of the attachment previewers, do the following in Outlook:
1.Click the [File] tab -> Click [Options]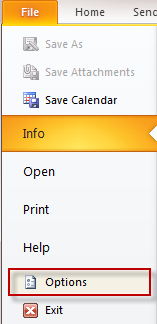 2.Click Trust Center.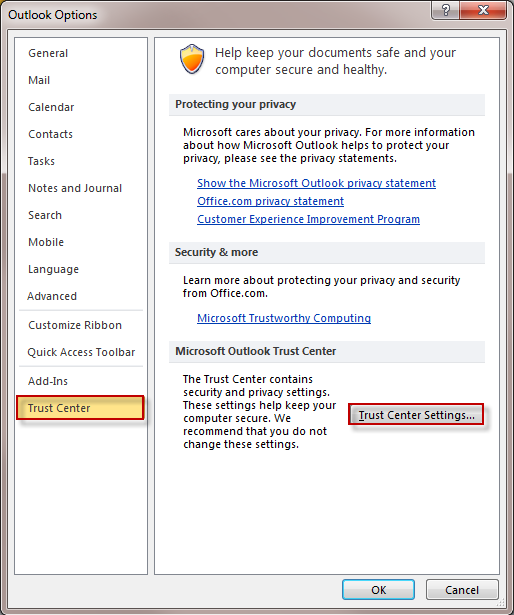 3.Under Microsoft Outlook Trust Center, click Trust Center Settings, and then click Attachment Handling.
4.Do one of the following:
To turn off all attachment previewers, click Turn off Attachment Preview.
To turn off a specific attachment previewer, click Attachment and Document Previewers, clear the check box for a previewer that you want to turn off, and then click OK.