You can have working sessions and edit files with others using desktop and program sharing. It only takes couple of clicks to share your screen with a colleague in another location.
i. Share your Desktop
1. To share your desktop, go to [Share] -> select the monitor(s) you want to share.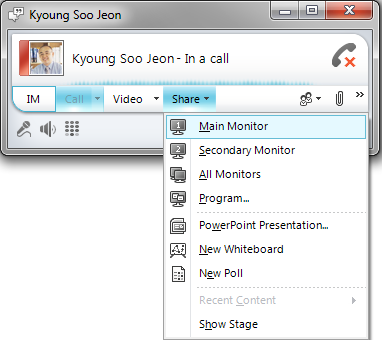 2. The attendee will receive a message indicating that you are trying to share a screen. If you choose to accept, you will be able to share a screen with the presenter.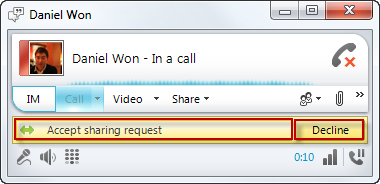 ii. Checking Your Shared Screen
1. On the presenter's screen there will be a tab that shows 'Currently Sharing' and the shared screen will be outlined in yellow.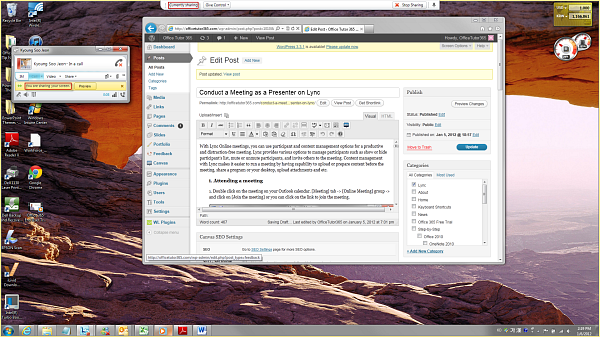 2. The shared screen will be shown next to the instant message on the recipients screen.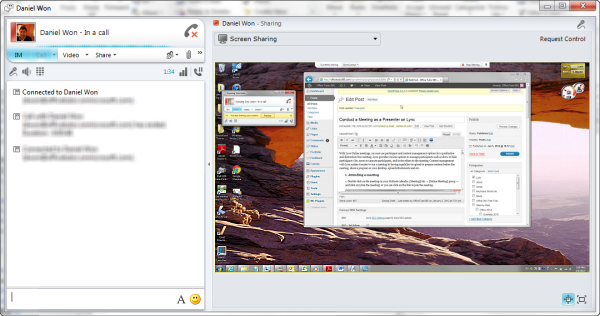 iii. Share a Program
If you would like to just share a program instead of the whole monitor, go to [Share] and select program. When the 'Share Program' window appears, choose a program and click on [Share].
iv. Give and Request Control
1. Presenter can give control by clicking on [Give Control].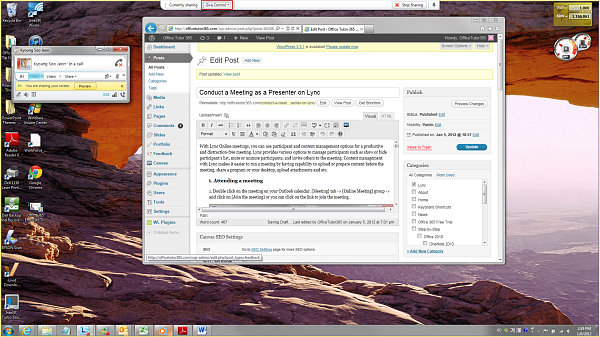 2. When a presenter is sharing content, the meeting attendee can request control of the sharing program or monitor. To request control click on [Request Control].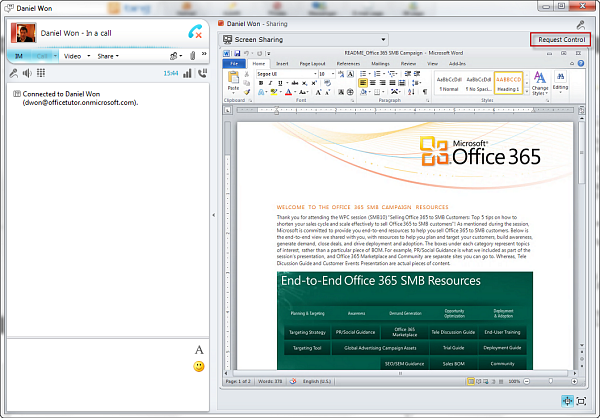 3. The attendee can see that 'You are in Control'. To release control click on [Release Control].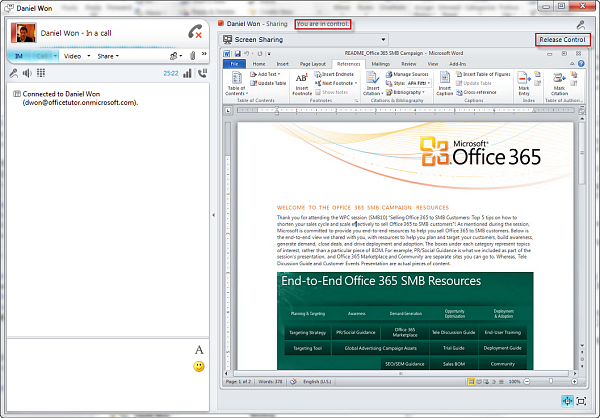 v. Share New Contents
Once an attendee is in control, the attendee can add new contents. Go to [Screen Sharing] -> [Share New Content] -> and select from the options given.