When you run Microsoft Office 2010 with Microsoft Lync Online communication software, you can access many Lync Online features directly from your Office 2010 programs.
i. Share your documents directly from Office
You can share an open document in Word 2010, Excel 2010, or PowerPoint 2010 by sending a copy or starting a sharing session with one or more contacts.
1. To send a copy of your document as an instant message attachment, go to [File] tab -> click [Save & Send] and then click [Send by Instant Message].
2. In the 'Send by Instant Message' Pane, complete the "To, Subject, and Message" boxes then Click [Send IM].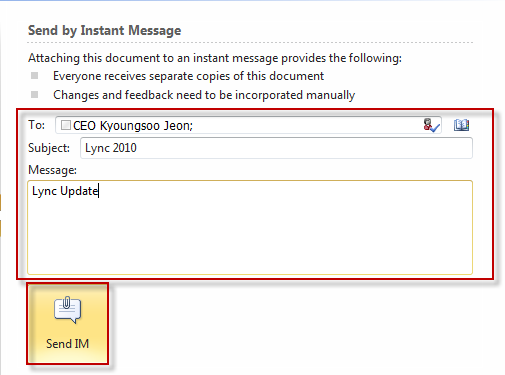 ii. Connecting Office with Lync Instant Message
1. If you are logged on to Lync, go to one of the Office program, [Review] tab -> [Share] group -> click on [Share Now].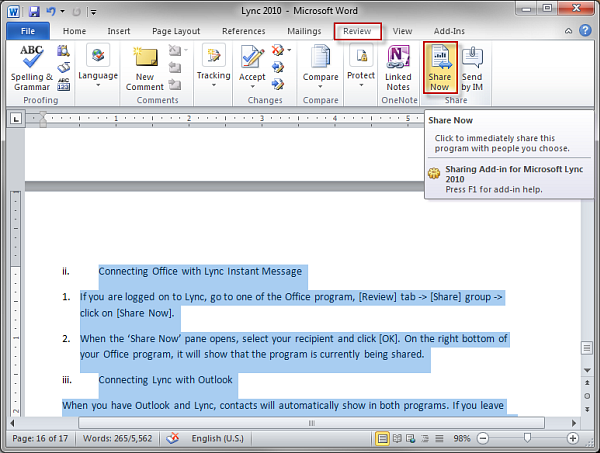 2. When the 'Share Now' pane opens, select your recipient and click [OK]. On the right bottom of your Office program, it will show that the program is currently being shared.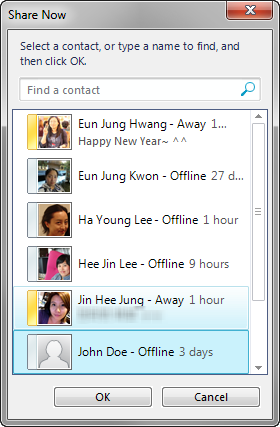 iii. Connecting Lync with Outlook
When you have Outlook and Lync, contacts will automatically show in both programs. If you leave your mouse cursor over the name, the contact card will show. The contact card will show the status, E-mail address, IM, and calling option.
iv. Invite to a meeting with Outlook
1. You can invite your contact to a meeting from Outlook. Go to [Home] tab -> click on [New Online Meeting].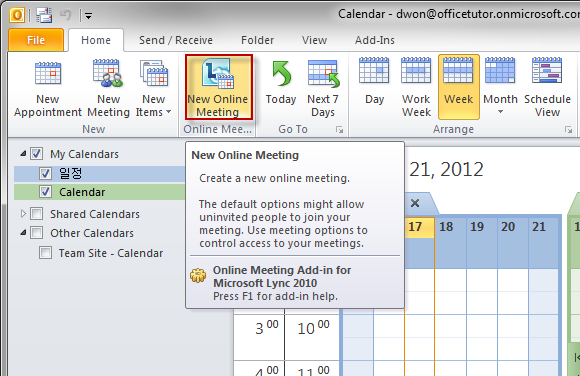 2. Fill out the necessary content and click [Send] when you are done.