You can view and update a SharePoint calendar, just as you do your Outlook calendar. Use Microsoft Outlook 2010 to view a calendar from a SharePoint site side-by-side with an Outlook calendar. You can view an overlay of the calendars as if they were one single calendar.
i. Access a SharePoint calendar in Outlook
When you connect a SharePoint calendar to Outlook, it appears under [Other Calendars] with your calendar folders.
1. Go to your SharePoint Team Site and locate calendar. (If you can't locate the calendar, click on [Site Actions] -> [View All Site Content]).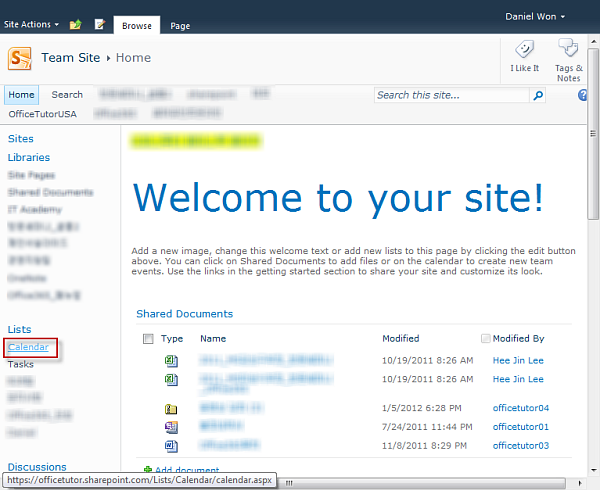 2. Go to [Calendar] tab -> [Connect and Export] group -> Click [Connect to Outlook].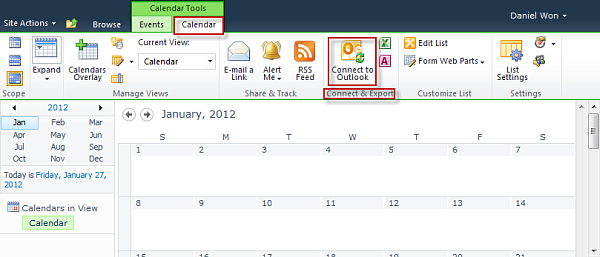 3. When a new window appears, click [Allow] and when asked to connect the SharePoint calendar to Outlook, click [Yes].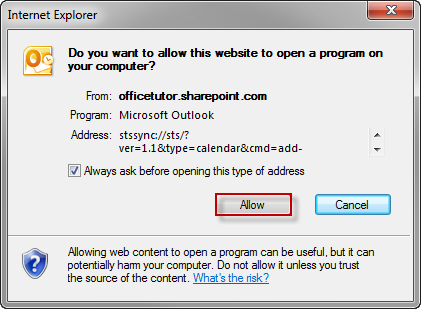 4. In Outlook and in Calendar, the SharePoint calendar is added to the navigation pane under Other Calendars.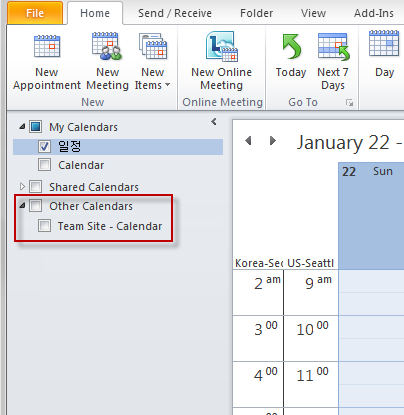 ii. Overlay a SharePoint calendar with another calendar
By default, SharePoint calendar opens in Calendar view under Other calendars in the Navigation Pane, but you can clear the check boxes for any other calendars that you do not want to view.
1. In Calendar, in the Navigation Pane, select or clear the check box of another calendar until the calendars that you want to overlay are displayed.
2. On the Calendar tab, click the left arrow. (The calendar is now in Overlay mode). To add another calendar, repeat the previous steps.