Microsoft Outlook 2010 supports several account types. For email accounts, the most common account types are Microsoft Exchange Server, POP3, IMAP, and Windows Live Hotmail.
Some features in Outlook 2010 require a Microsoft Exchange Server account. Exchange is a collaborative communications server that is used by many organizations. Microsoft Office 365 includes Exchange Online. Some email providers also provide Exchange accounts for home and personal accounts.
If you are not using an Exchange account, some commands and options mentioned in the Outlook Help might not appear.
To review the type of accounts that are set up in Outlook, do the following:
1. Click the [File] tab, Click [Account Settings], and then click [Account Settings].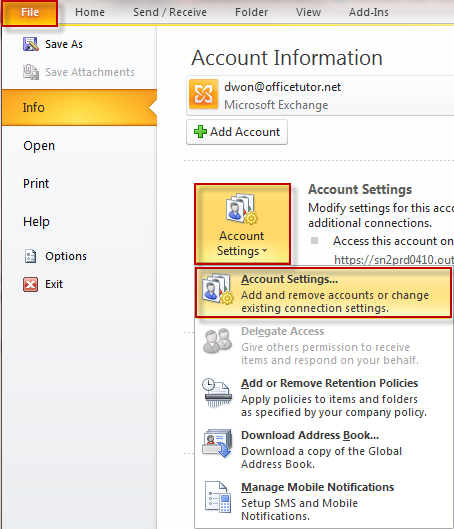 2. On the [E-mail] tab, the [Type] column lists the type of account for each entry.